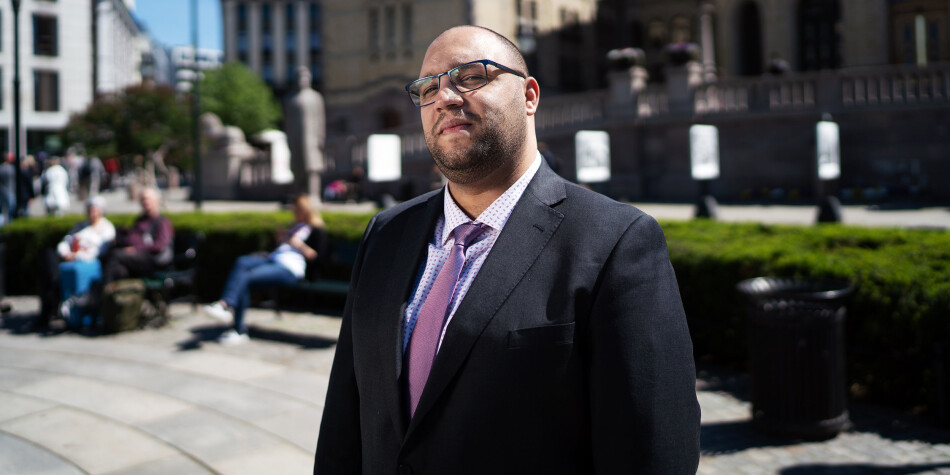 Norway is increasingly accepting only the wealthiest international students
Regulation.

I really hope this is not on purpose, as that would give a bad taste in my mouth, International Students' Union President, Amine Fquihi writes.
Norway has become a popular country to study in, but Norwegian regulations are somewhat antiquated when it comes to how to support foreign students. There are many bumps in the road preventing a successful study for international students in this country, especially for those from outside of EU/EØS.
One thing is for certain - with things as they are now Norway will increasingly accept only the wealthiest students from around the world. I really hope this is not on purpose, as that would give a bad taste in my mouth.
It is not easy to try to find your way through the Norwegian labyrinth of bureaucracy.
Amine Fquihi
There are 4 main obstacles:
1. Visa fee: The visa fee in Norway is one of the highest in Europe: For students outside of Europe the study permit costs kr 5.300 every 12 months. A fee that was increased in 2018 by over 60 percent from the 2017 fee.
This must be renewed and paid every year, even if you are just doing an exchange program that lasts 6 months. It is not logical that you pay full price for only half the time. International students are alone in their concern about this, ISU (International Students' Union), the heads of the many International Offices in Norwegian universities are aware of this, and have expressed concern.
2. Deposit: Every year the international students must show they have 121.220kr,- (an amount that keeps increasing every year) on their bank account to the UDI, to be granted a study permit for the following year. For students that have finished their studies, and want time to search for jobs,this amount doubles. This of course puts an unhealthy pressure on the students for working part time while they study and they are often forced to accept low paid jobs with bad work conditions. This does not create an optimal study situation for International students , that's for sure.
3. Bank account and Norwegian identification number: According to the Norwegian legislation, all bank customers must have a Norwegian national ID number. You will need to request an ID number from the Norwegian Tax Administration. On the web site it states it is normally processed by the authorities within 6 weeks, but from our experiences it is closer to 3 months.
After this you will receive your bank ID and bank card in the mail. It normally takes about 2 weeks. We are now close to 4 months into the school year, that is if there is no extra papers or delay occurring.
All these things makes it difficult for foreign students to do simple things such as renting an apartment, get electricity, or do simple purchases. It also stops them from finding a part time job.
4. Driver's license: In Norway it is not allowed to drive more than 3 months on a driving licence that does not meet the EU standards. That is how long you are allowed to drive as a tourist. After that you need a Norwegian license.
These cost between kr 40.000 to kr 65.000. Many international students face this reality when they come to study in Norway, they find themselves obliged to go through the process again of getting another driver's license because the one they have from their home countries is not approved in Norway. It is a lot of money to cash out for a student. If they want to be considered for internships, or part time jobs, it is more often than not required that you have a driving license.
All these obstacles worsen the quality of life and affect the overall learning environment for us. We may ask ourselves if it really is necessary with all of this bureaucracy, or are there more efficient solutions that we can implement for international students?
I hope the government and the people in charge of our legislation, will take a look at these rules, and see if there is a way to simplify them for students that already are in a vulnerable situation. Being far away from home, in a new culture with no friends or relatives to help, it is not easy to try to find your way through the Norwegian labyrinth of bureaucracy.