Iraqi human rights activists dreamed of rebuilding their country. When they transferred thousands of dollars to a Norwegian, much of the money disappeared.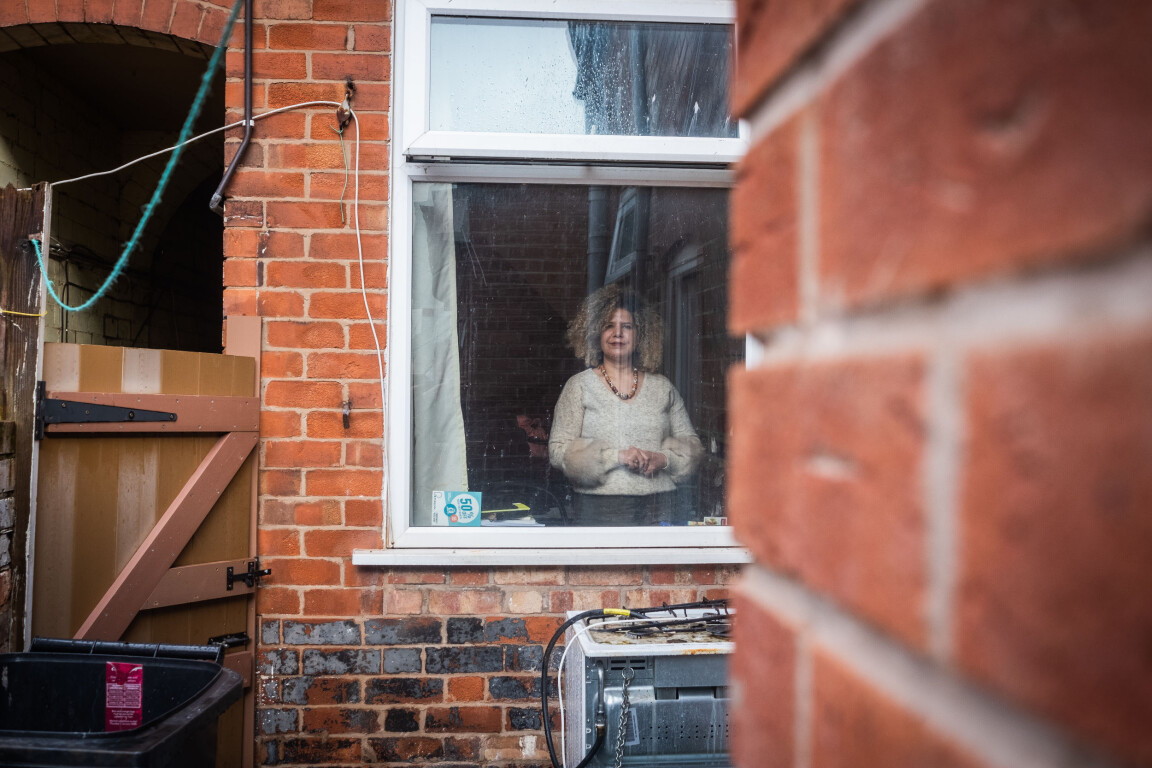 the fake universities
Paid thousands of dollars for courses that never took place
"This is criminal. And we have to stop them. I am not happy until I see them in jail", says Malka Al-Haddad.
The Iraqi human rights activist is sitting in a small apartment in Leicester, UK. She shares the cramped, dark rooms with four other women. They are asylum seekers.
In the living room, their belongings are stacked up along the walls. Suitcases and full plastic bags make the room even smaller than it is.
Before fleeing Iraq, she was the head of a women's rights center. In 2013, that role led her into a conflict with Aihan Jaf, the man Khrono this week revealed as the person behind a fake university in Norway.
Since then, Malka Al-Haddad has tried to bring justice to a number of young Iraqi human rights defenders.
And to get their thousands of dollars back.
Paid for expensive courses
Back in 2013, it's been only a few years since international military forces withdrew from Iraq. ISIS is advancing and will soon take control of several cities in the country.
Despite the instability within the country, several young people are still hopeful and they participate in human rights work.
One of these committed Iraqi human rights activists, Mohanned, sees ads for courses about human rights on Facebook and other digital platforms.
The opportunity to learn about how to build humanitarian organizations and to have a certificate that proves that he has undergone training in important leadership skills, is tempting.
It is so tempting that Mohanned is willing to pay 2,500 dollars to attend the training.
He never sees the money again.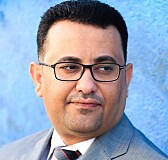 We were promised international certificates from acknowledged centers in Norway, Austria and UK.
Mohanned Monam Hussein
Money sent to a Norwegian
At the same time Aihan Jaf was operating the organization «Arab European Center for Human Rights and International Law» in Norway, he was also operating together with Yasser Abdulfattah, the organization «Euro-Mediterranean Academy for Studies and Humanities» in London.
Both organizations are involved in the courses advertised in the fall of 2013 – the same courses the Iraqi human rights activists wished to attend. In the ad the participants are also promised a certificate from a university in Netherlands, that the dutch governments says doesn't exist.
According to Mohanned, the ads state that courses will be held in Western European cities, including Oslo and London. By taking the course lasting for several days, he will be awarded a diploma and this means a great deal to him.
Jaf's Norwegian-registered human rights organization «Arab-European Center for Human Rights and International Law», from now on abbreviated Aechril, is sponsoring the course - and it is to Jaf the participants must pay.
The price is 2,500 dollars per person. In December 2013, this equals about 15,000 Norwegian kroner. In 2020 the amount is equivalent 22,500 kroner.
Fakta
This is what they were promised
In an ad dated 15th of September 2013, the Arab-European Center for Human Rights and International Law offers a course in leadership and the role of leadership in developing the society and the nation.
The training course will be held for six days. A stay at a three star hotel is included.
The participants will be awarded
An accredited accredited attendance certificate from the «Dutch University (VAN)».
Certificate from the International Centre for Humanities.
Certificate from the Arab European Centre for Human Rights and International Law in Norway.
Certificate from the Euro-Mediterranean Academy for Studies and Humanities in Norway.
"We considered 2,500 dollars per person as a small amount compared to the certification we were promised. We were promised international certificates from reputable centers, in Norway, Austria and UK. The most important thing for us was to gain knowledge about how we could train others, build capacity in organizations and strengthen human rights work and work for freedom in Iraq", says Mohanned in a telephone interview with an interpreter.
To afford the course, Mohanned tells that he had to sell his car.
However, the activists do not pay without doing any research. They ask themselves whether the course and the organizations behind it are real or not.
Since they knew Malka Al-Haddad in Iraq and now know she is in the UK, they ask for her advice.
Sold cars and shattered hopes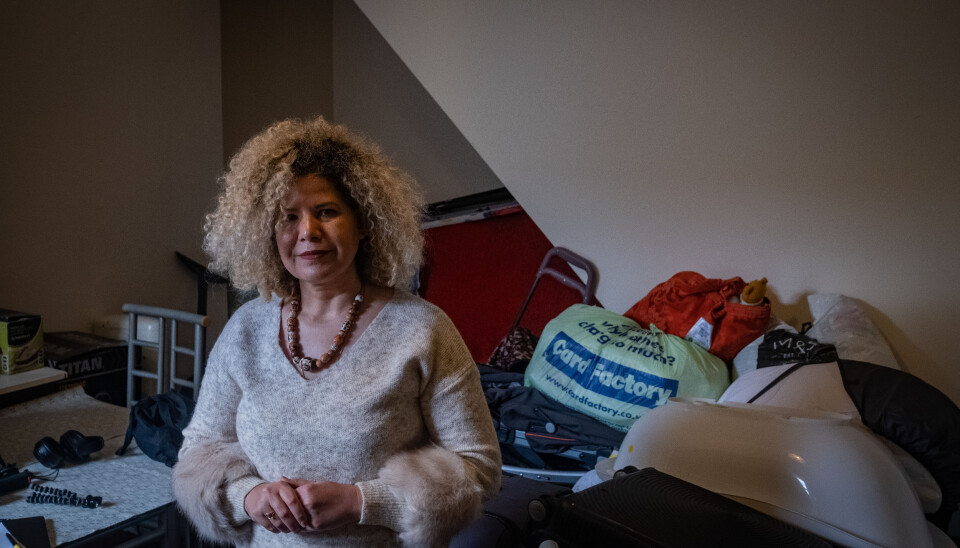 Malka Al-Haddad begins to investigate whether the course seems credible or not, and contacts an acquaintance she knows through humanitarian work in Iraq.
He vouches for the course and the organization, she says. The same man also affiliated with Aihan Jaf's organization Aechril has not answered Khrono´s inquiries for an interview.
After being reassured about Aechril, Mohanned pays for the course for both himself and two other activists. He sends 7,500 dollars directly to Aihan Jaf through a money transfer service in Najaf, a city south of Baghdad.
Khrono has seen the three receipts for this transaction, each of them for 2,500 dollars.
Aihan Jaf is the recipient of all three money orders – for a course never given.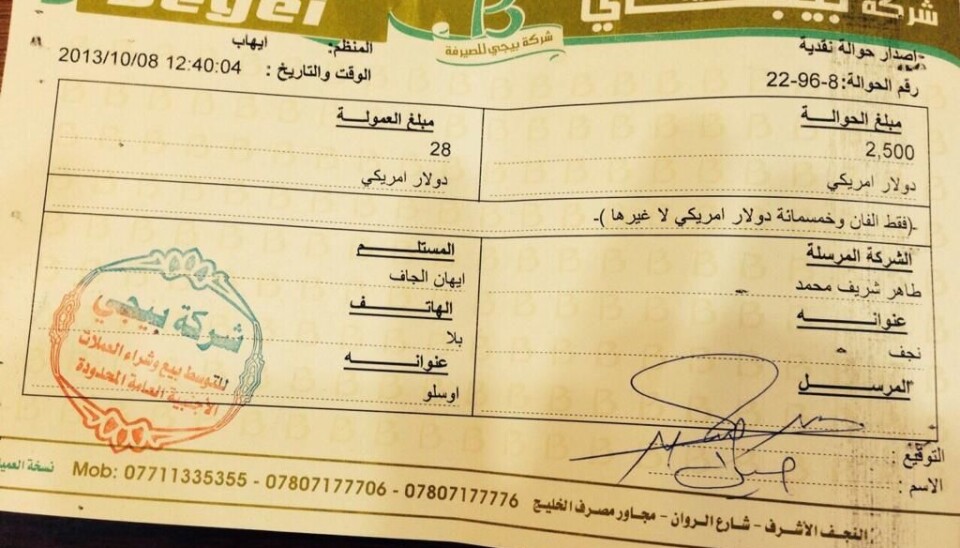 "The worst thing, however, was to lose hope of participating in such an important course, and the moral and psychological strain we were exposed to", says Mohanned.
According to an agreement Khrono did with Jaf, he received all facts and quotes found in this article on the 11th of august, so he could tell his version of the story. Again he was sent the text both 27th and 28th of August, but Jaf has not answered any calls, texts or emails.
Applied for visas — with no luck
Mohanned, however, is not alone.
Khrono has been given access to a list showing that reportedly 15 Iraqis signed up for the course. For four of them, Khrono has seen receipts showing that each of them has transferred 2,500 dollars to Aihan Jaf.
If all 15 on the list have paid the same amount, the total is 37,500 dollars. At the time the course was to be held, this amount was equal to 230,000 Norwegian kroner - today that amount would be about 335,000 kroner.
One of the other activists sending money to Jaf, is Ahmed.
Ahmed tells Khrono that Aihan Jaf gave him instructions about which money transfer service he should visit in Baghdad to send the money.
Ahmed also says he sold his car to afford the 2,500 dollars fee for the course. This was in addition to 800 dollars for translated documents needed to apply for a visa at the British embassy.
Everyone Khrono has spoken to in Iraq tells that they have paid hundreds of dollars to have documents translated for applying for visas to come to the UK at the British embassy.
All visa applications were rejected.
In the letter rejecting Ahmed's visa application, the embassy writes that they have investigated Aihan Jab´s organization and have found nothing to indicate that the organization is accredited as an educational or training institution. They embassy also writes that the contact between the organization and Ahmed is not enough to entitle him to a business visa and that Ahmed cannot have a visitor visa.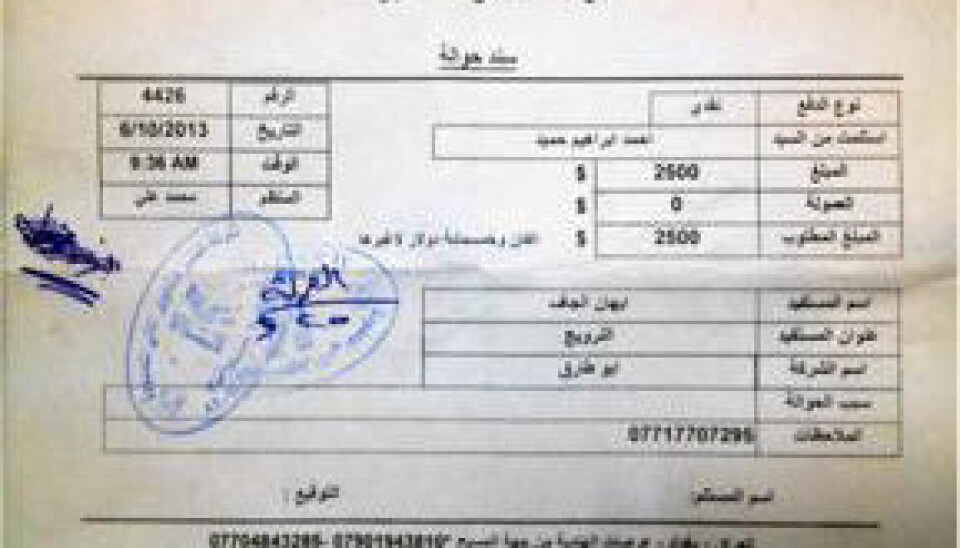 "2,500 dollars means a lot to me. Selling my car only gave me half of what I needed. At the time, I was a human rights activist and an art student. I wanted to join the course to do something useful for people and my community", says Ahmed by phone.
He and other participants later approached the family of Malka Haddad, the asylum seeker in England who approved of the course. That's how Ahmed eventually got half the money back.
"I think everything was just a theft. They should be punished", says Ahmed.
Paid the middleman
A third participant, Mohammed, tells Khrono that he contacted Aihan Jaf's partner in London, Yasser Abdulfattah, many times after the course did not take place and the money disappeared. Mohammed also tells that he was later blocked in his attempts to contact Abdulfattah.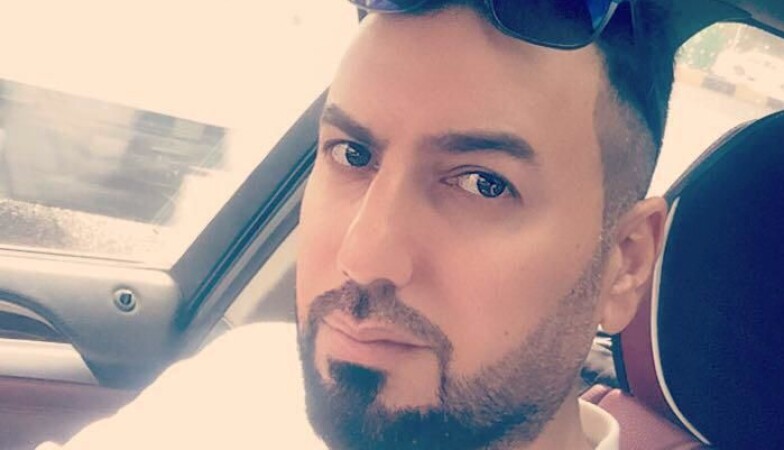 Abdulfattah denies that he has blocked anyone from contacting him and states that anyone can get his contact information if they still want to have the training.
A fourth participant, Noor, says she ended up losing 3,500 dollars after first paying Aihan Jaf the 2,500 dollars, and then being told to pay an additional 1,000 dollars to a driver working for Jaf's companion in Iraq. She never got receipts for the payment to the driver.
The receipt for the payment to Aihan Jaf is stamped with the logos of Jaf's organizations.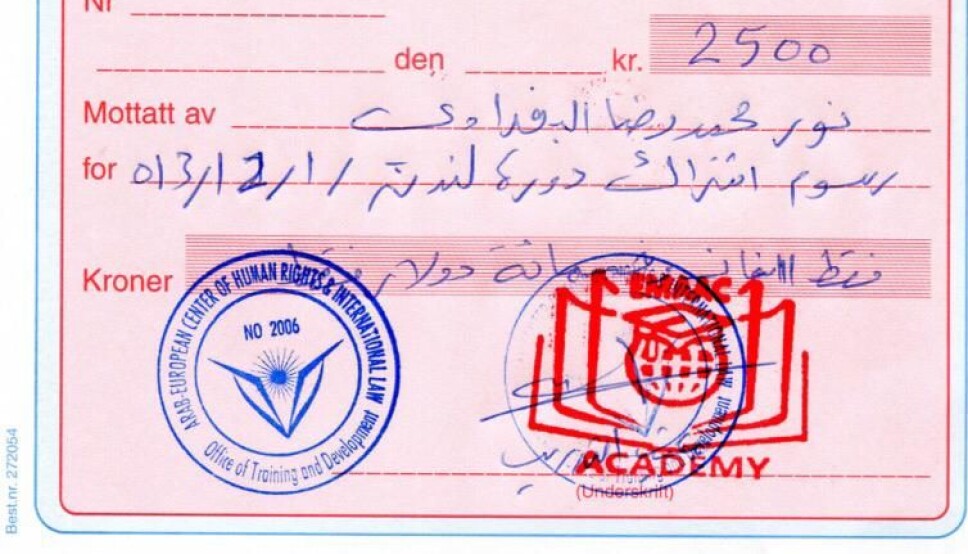 An investigation by the Arab local community
After Malka Al-Haddad contacted Yasser Abdulfattah several times in 2014, a local organization «Arabic Cultural Forum» in UK did an investigation of the case.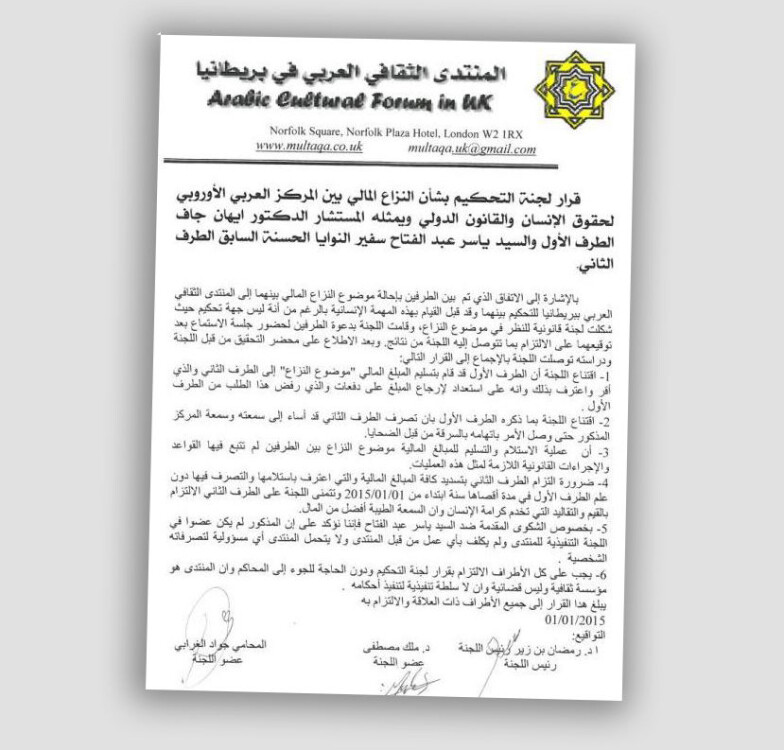 They concluded that Yasser Abdulfattah received the money from Jaf, a fact also Abdulfattah admits. There are different versions of what happened next. One version claims that the money was accidentally thrown in the trash, while another version tells of money accidentally destroyed in a washing machine.
Anyway, money for most of those wishing to take the courses has vanished.
The Arabic Cultural Forum emphasizes in its conclusion that it is not necessary to involve the police or courts. One of the forum's investigators, however, is Ramadan Benzeer.
In 2019 he was a part of the general secretariat of Aihan Jaf's organizations.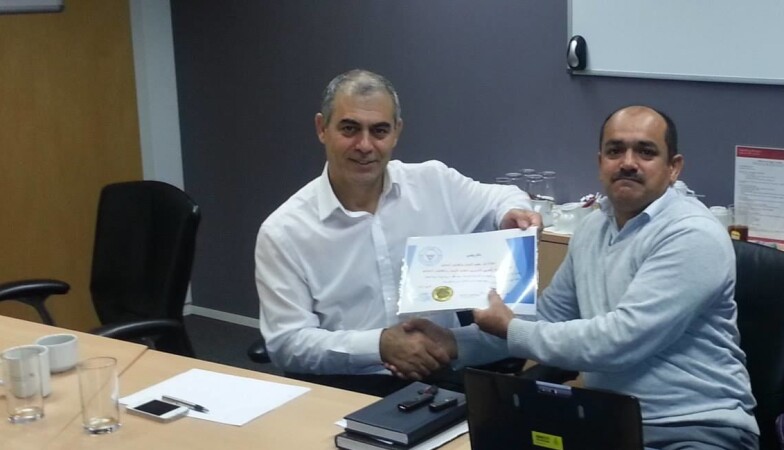 Jaf has later visited the Arabic Cultural Forum in the UK and has awarded a diploma to a central person in the forum, Ali Al Haj.
Reported to the police
Malka Al-Haddad tells Khrono that she only managed to get back a small part of the money on behalf of one of the activists in Iraq. The many thousands of dollars were never paid back.
She was later blocked by both Jaf and Abdulfattah, who stopped responding to her inquiries, Al-Haddad says.
In the end she decided to contact the British police, despite the advice from the Arabic Cultural Forum. In May 2015, a police officer came to Al-Haddad's home to write down her report.
In February this year, Khrono joined Al-Haddad to the police station in Leicester. They could not find the case. After repeated approaches to the Leicester police, the policeman who visited Malka Al-Haddad via the communications department of the Leicester police stated that he was sent to her address on behalf of The Metropolitan Police, the police in London.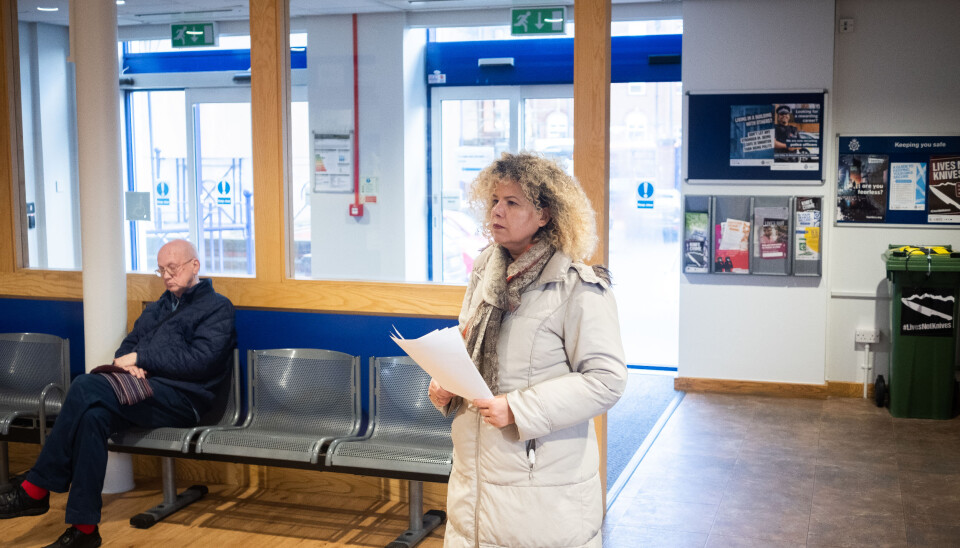 The police in London are also unable to find the case. Nor do other units of the police in the UK, like National Crime Agency and Action Fraud in London.
— This hurts my pride. It's criminal what they do. I'm not happy until I see them in a courtroom, says Malka Al-Haddad.
— Not our fault
Yasser Abdulfattah, who worked with Aihan Jaf, tells Khrono through bot Whatsapp texts and a phone call that it's not his fault that the British authorities didn't grant the activists who paid for the course visa.
He says Aihan Jaf gave him the money, but that the activists simply cannot expect to get back the money that they paid someone.
"It's business," says Abdulfattah, who denies any theft.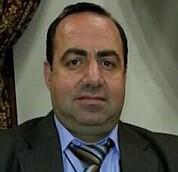 This is business. When you pay someone, you cannot expect to get the money back. I had started a new company and I had spent money on the courses that were to be held.
Yasser Abdulfattah
"We told several of them that we could do the courses somewhere else later. To this day, I am ready to give them a course anywhere, in London or the Middle East, free of charge. They have been given the choice, but they have turned it down", says Abdulfattah.
Reporter: "Did they never get the opportunity to have all the money back?"
"Three people have got everything back. Several in Baghdad have received half of the amount back. But I had expenses. This was the first course I was to offer after I came to London from Saudi Arabia. I did not have the money at that time", Abdulfattah says.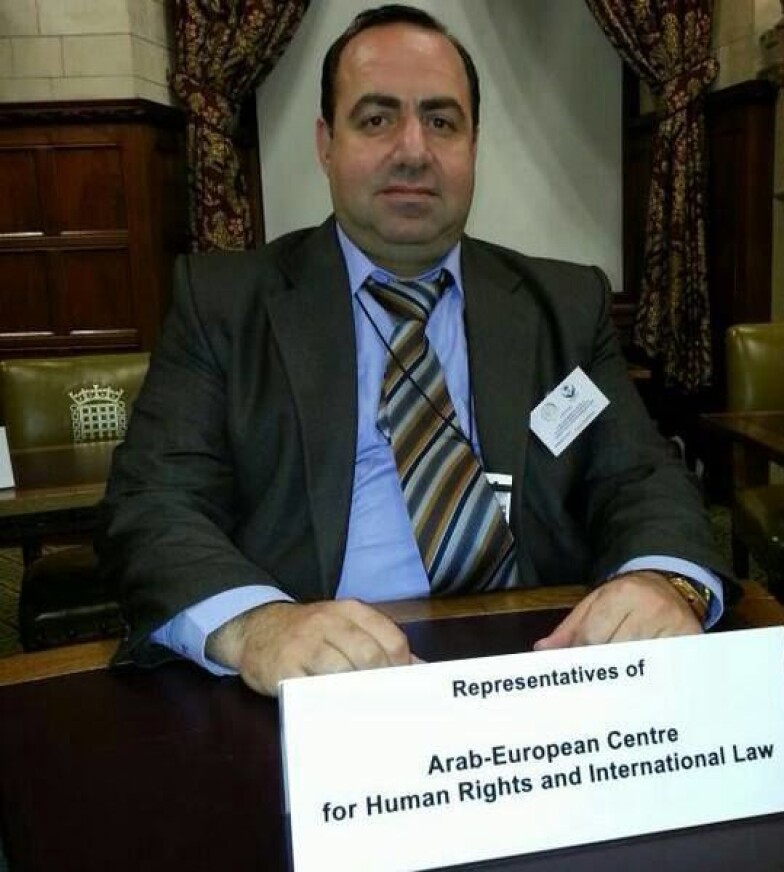 Reporter: "Several of the Iraqi activists say they contacted you and Aihan Jaf, but that they were blocked from making contact. Is that right?"
"No, I do not block my phone for anyone. Just give me a number or name, and they will have the choice of whether they want the course or not", says Abdulfattah.
In emails sent between Malka Al-Haddad and Yasser Abdulfattah in May 2014, Abdulfattah claimed what he also have told in this interview: That the activists didn't get visas is matter outside his control. He further claims that if he were to pay back the full amount, he would lose thousands of dollars.
Abdulfattah points out that it has been years since the course should have been held and the money transfers were done. He does not remember the total amount that was paid Jaf and himself.
"It is not our fault that the British authorities did not grant the participants from Iraq a visa", he says.
Khrono has not been able to get the British embassy to confirm how many participants actually applied for visas.
New «academy» offers expensive course
Abdulfattah currently runs courses through his company «Cambridge Academy in London». Through this Cambridge Academy he offers a variety of courses. On his website, he has advertised for courses in hospital management – amongst other courses.
The courses offered on the website often lasts for several days and costs thousands.
One of the latest ad from Cambridge Academy in London is from February 18th this year. The title of the course is «Portofolio Management» and the course was scheduled to run for 11 days from August 10. The price for this course was 5,400 pounds – or 65,000 Norwegian kroner.
Yasser Abdulfattah, or Alan Lee as he now calls himself, uses the «Dr.»-title when presenting himself as «Dr. Alan Lee».
From 2017 to 2018, he made several TV appearances on the TV channel Al-Ghad, an Arabic TV channel based in Cairo. In the introductions to the interviews, Abdulfattah was said to be an expert in London and a representative of his other organization, the International Center for Human Studies. During his appearances, he made critical comments about the UN Security Council, refugee camps in Libya and how conservative British policy has led to more poverty.
When asked where he studied for his doctorate degree, he answers «Van University» in Holland, Egypt branch.
"I have a lot of certificates as an international coach. I have a Ph.d. in human resources", he says.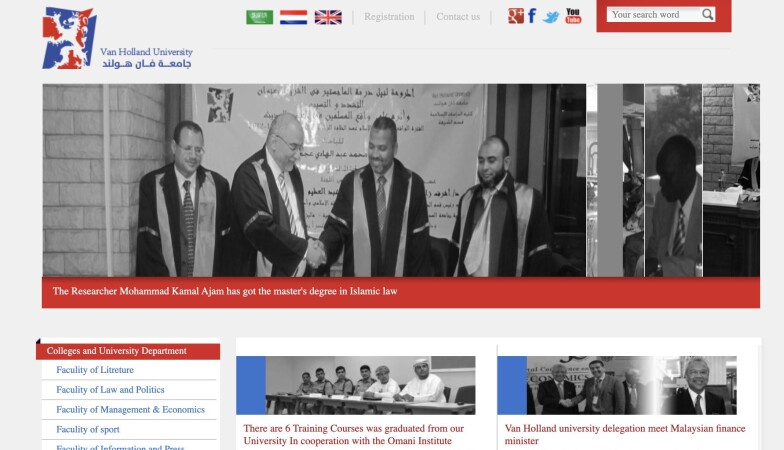 Khrono has asked the Dutch authorities whether «Van University» is a genuine university in the Netherlands or not.
"There is no university with that name in the Netherlands", writes Michiel Hendrikx, spokesperson for Ingrid van Engelshoven, Minister of Education, Research and Culture in the Netherlands.
When Khrono sent Abdulfattah a link to a Facebook page for what claims to be a university with a similar name — a Facebook page that was deleted shortly after we contacted him about it — he sent us three audio messages on Whatsapp.
There he threatens to take Khrono to court if we without his permission publish anything that has to do with him.