Introducing tuition fees is discriminatory to students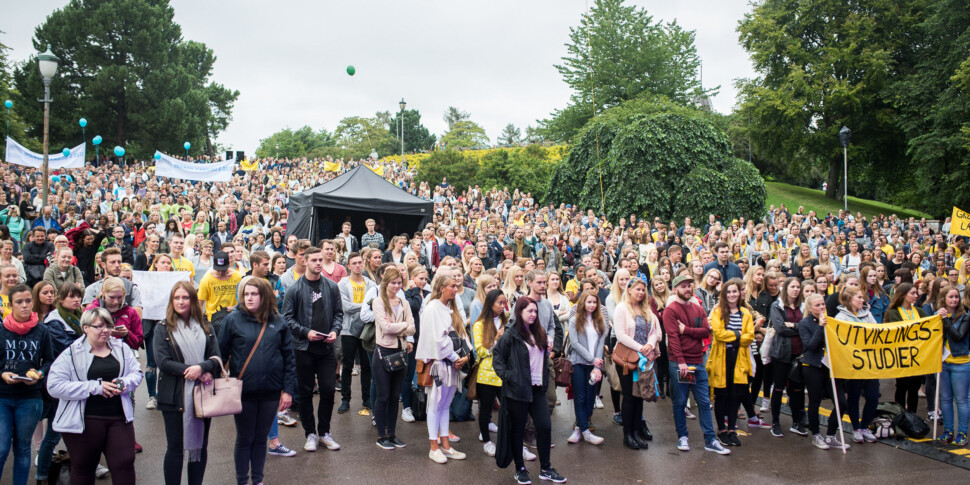 If tuition fees were introduced, international students would be the most vulnerable, writes newly acceeded ISU president, Eric Kimathi, in his response to Kirkebirkeland's tuition fee proposal.
The International Students' Union of Norway (ISU-Norway) has for a long time advocated the continued free higher education in Norway. Our position has been based on the need to uphold the universal right to education for all.
Read also:
Introducing tuition fees will be discriminatory to students from low social economic backgrounds, and despite the argument that student loans can fill in the gap, it is important to remember that student loans end up being a burden to students after completing studies.
It is important to note that even with no tuition fees, students in Norway still get loans from Lånekassen, and those who do not qualify have to combine part time work with studies, which is overwhelming to manage.
If tuition fees were introduced, international students would be the most vulnerable.
The argument that the education is completely free is therefore ultimately not true. It is important to emphasize that if tuition fees were introduced, international students would be the most vulnerable.
Even though we have yet to see the full magnitude of the loss of the quota scheme, it is evident that universities are trying to adjust to the loss of international students. In this light, an effort to introduce tuition fees, whether moderate or not, will prove a massive hindrance to the efforts of internationalization.
There exists a unified stance amongst the majority of international students in Norway, that no tuition fees was a compelling factor in their choice of Norway as a study destination. Having international students locally is a huge resource for bringing internationalization into lecture halls in Norway, and a massive supplement to the existing programmes that send Norwegian students abroad.
The high cost of living in Norway is always an issue of concern amongst international students, especially those from developing countries. ISU therefore calls for efforts towards promoting more programmes that bring international students to Norway, and robust actions towards inclusion and integration to maximize the benefits of internationalization.
Har du noe på hjertet?
Send oss et debattinnlegg, en kronikk eller en meningsytring. Alle innlegg signeres med fullt navn og tittel.
Digitalisering. Rektor ved UiB, Dag Rune Olsen, mener akademia er den aktøren som kan levere kvalitetssikret, digital eksamensforberedelse, til forskjell fra for eksempel You Tube.
UHR. Skal UHR fungere som en politisk aktør for hele sektoren, må den også evne å ta høyde for de åpenbare forskjellene innad i UHR, skriver en tidligere og en nåværende studentleder, som ikke er enige med NSO-lederen.
Kommentarfeltet. Khrono har tekniske problemer med debattløsningen vår. Derfor er kommentarfeltene midlertidig skrudd av.