Running for president for 15 million students in ESU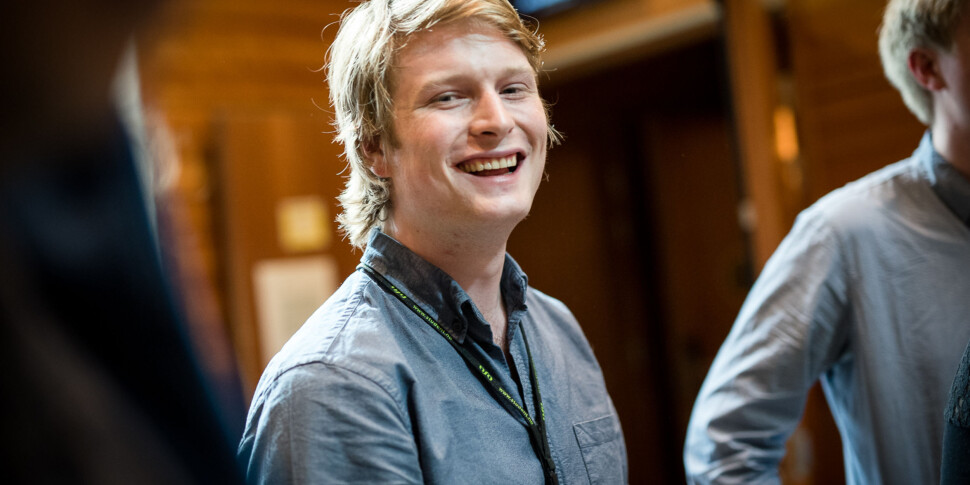 Helge Schwitters from the University of Oslo is the only candidate for the presidency of the European Students' Union, to be representing roughly 15 million students.
Khrono catches Helge Schwitters (27) on his way to Brussels, to attend the University business forum, an event that, according to him, brings together people that are stakeholders in higher education and within employment in Europe, organized by the European Commission.
— I am just attending, a regular participant representing the European Students' Union, he says.
Schwitters is currently coordinator for human rights and solidarity in European Students' Union (ESU), a position appointed by the ESU executive committee. And he is now running for president of the organization.
ESU is the umbrella organization for 45 national unions og students in 38 countries, amongst them the National Union of Students in Norway (Norsk studentorganisasjon - NSO). Through their members ESU represents roughly 15 million students in Europe.
An important year
I will mold the position to my strengths and how I want to work. If i get elected, of course.
Schwitters is from Oslo, Norway, and he has two periods as international officer in NSO behind him. Before that he was a student representative on the board of the University of Oslo (UiO) and part of the Student Parliament executive committee, and UiO is where he got his bachelor's degree in political science.
Helge Schwitters believes that he has what it takes to lead ESU.
— This will be an important year where will have the Bologna process ministerial conference in Paris, France. There they will sign a new communique that will set the course for development of higher education in Europe the next three years, he says, continuing:
— I am also running because of the pillars of social rights in the upcoming EU-mandate, policy that will determine the social rights that the citizens of Europe can claim and expect.
Election at Malta
As for the work of sitting president, Swiss Lea Meister, Schwitters has only good things to say.
— She has been hard working, great at analyzing and communicating ESU's policies, and I want to continue this trend, he says, however:
— Though, I do not want to copy their approach, I will mold the position to my strengths and how I want to work. If i get elected, of course.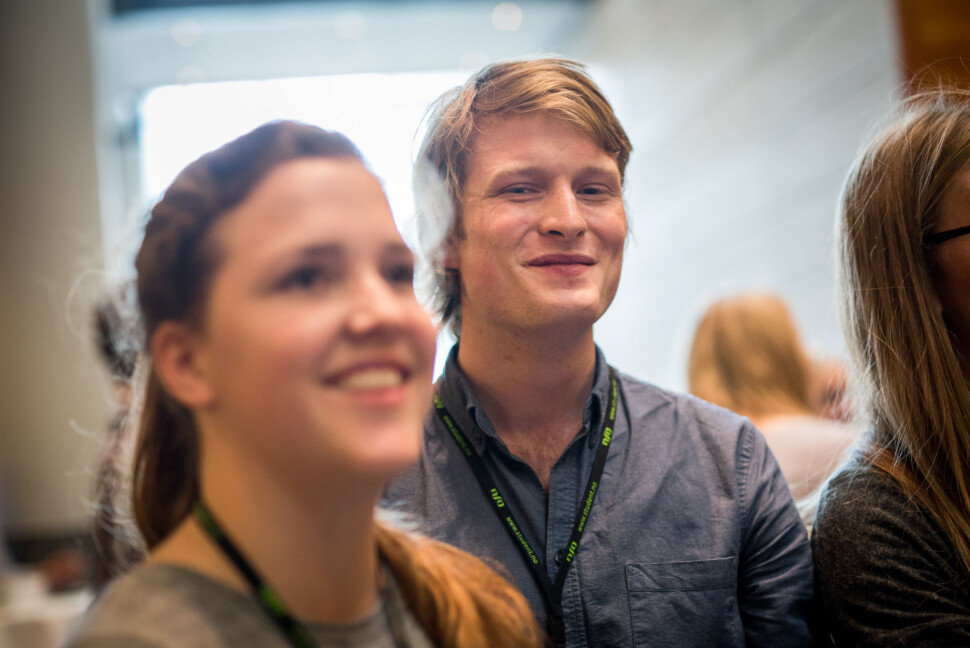 Helge Schwitters is the only candidate for the presidency, to be elected at the ESU board meeting May 4th through 6th in Malta, by representatives from all the member organizations.
In addition to the president there will be elected to vice presidents, also full time positions, as well as seven executive committee members. These seven are somewhat compensated, but «more or less volunteers for full time work».
— I am really looking forward to the board meeting, and I have never been to Malta, or ever expected to go there. We will get nice temperatures, he says, adding:
— But we will be spending all the time indoors, so the beach will have wait for the next visit.
Fakta
European Students' Union
The European Students' Union (ESU) is the umbrella organization of 44 National Unions of Students (NUS) from 38 countries.
The NUSes are open to all students in their respective country regardless of political persuasion, religion, ethnic or cultural origin, sexual orientation or social standing.
NUSs members are also student-run, autonomous, representative and operate according to democratic principles.
The aim of ESU is to represent and promote the educational, social, economic and cultural interests of students at the European level towards all relevant bodies and in particular the European Union, Bologna Follow Up Group, Council of Europe and UNESCO.
Through its members, ESU represents over 15 million students in Europe.
Source: ESU-online.org
Ny avis. Universitetet i Bergen fortsetter sin utredning av nasjonal sektoravis og diskuterer nå en konkurrent til Khrono med NTNU og UiO. Prorektor Bjarne Foss ved NTNU, mener uh-sektoren trenger to «nasjonale talerør».
Opptak. Frp mener lov som tillater lokale opptaksregler kan få fart på studentene. På UiO sier de at de ser en sammenheng mellom svake inntakskarakterer og frafall, mens Arbeiderpartiet sier de ikke tror på forslaget som en universalnøkkel for dagens utfordringer.
Læremidler. Professor Olav Torvund mener vanlige forelesninger ikke egner seg særlig for andre enn studentene de angår, og at å sørge for noe annet vil kreve så mye ressurser at det blir «helt feil».